Is Rohit Sharma not ruled out of the fifth test against England? Dravid's comment creates confusion | XtraTime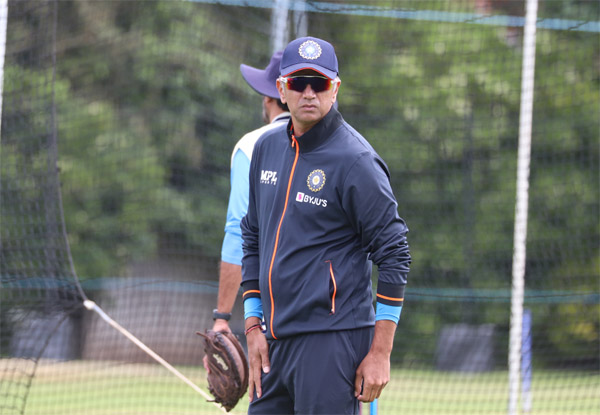 Xtra Time Web Desk: Is Rohit Sharma going to play the fifth test against England starting at Edgbaston from July 01? How can he play after testing positive for a second time? The entire confusion is created after Team India Head Coach Rahul Dravid's statement during the press conference on Wednesday. According to Dravid, Rohit is not officially out.
Dravid also admitted that Rohit will have further tests tonight i.e., Wednesday and Thursday (June 30). According to Dravid, the team management still have 36 hours before the match to take a final call.
According to reliable sources Jasprit Bumrah and other members of the team have already been informed about Rohit's absence. It was decided Bumrah will lead the team in place of Rohit.
Rohit tested positive for COVID-19 last week. He missed the final day of the warm-up fixture against Leicestershire. He was under mandatory isolation till today evening
It will only be after Two negative RT-PCR Tests Rohit can come out of isolation.
Tomorrow's optional practice session by the Indian team will give us a clearer picture. If Rohit does misses out, it will be a huge setback for the visitors undoubtedly.